Parking Operation Updates
What's ahead for parking operations?
Coming to Campus on January 1, 2021
While Aggies continue to do their part to fully resume campus operations, Transportation Services anticipates a significant reduction in the on-campus workforce, as well as in-person classes for the foreseeable future. Because commute patterns have changed, Transportation Services is adapting its parking operations in a way that can better serve campus and Aggies with flexible work and class schedules.
Introducing Daily Rates
Transportation Services will begin offering a daily rate to park on campus, effective Jan. 1. This daily rate will replace monthly parking permits (January 1, 2021 for students, July 1, 2021 for employees). If your schedule is flexible and you are only on campus sporadically, you only pay for the days you need (rather than a flat monthly rate). >> Learn more
Introducing ParkMobile App
All parking may be paid from your phone through the ParkMobile app. Register as many vehicles on your ParkMobile account as you like, pay when you park. For example, you can register the license plates of all the vehicles you might drive in your household, any rentals or "loaner" vehicles, and if you carpool, you may input the license plate of the person driving. When you park, you can alternate paying for carpool parking. >> Learn more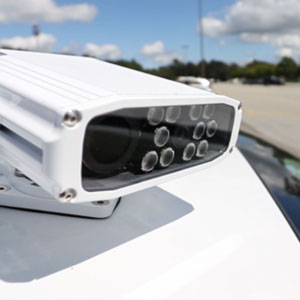 Introducing License Plate Recognition Technology
Transportation Services is equipping all of its compliance vehicles with License Plate Recognition (LPR) technology. These cameras will be able to scan license plates, verify if daily parking has been paid, and move on. Or, if a vehicle has not paid for daily parking, a citation may be issued. You will no longer need a permit hangtag to park on campus. Your license plate, if registered with ParkMobile, will serve as your permit. >> Learn more
Adapting to the times (We've never seen anything like this!)
This has been an unpredictable year, particularly for those in the Aggie Community who have needed to physically be on campus for work and class. Like most of us, we didn't anticipate a sheltering-in-place order and a reduction in operations (that still continues today). Simply put, as an auxiliary unit on campus, Transportation Services receives no money from the State, University, or student tuition. Our department is responsible for creating our own revenue, which we earn through parking fees. We see no profit and put earned revenue back into the campus, by maintaining roads, pathways, and parking areas.
In a pandemic, how do we pivot an operation of our size and adapt to the short and long-term demand for parking?
To put this into perspective, this time last year, in Fall of 2019, campus parking was around 95% capacity. That is, of all the parking stalls on campus, 95% were regularly in use on campus workdays. Today, those same parking spaces are at 20% capacity. That's not only a drop in the number of vehicles coming to and parking on campus, it is a major reduction in the operating budget for Transportation Services. 
As current operations stand, Transportation Services was not built to fully withstand a pandemic of this duration. So, we're adapting. In these past months, we have made adjustments where and when we can, and are looking at how we can do business in a sustainable way that best serves UC Davis.