Overview - Yellow Water Tower Track
Parking areas included in the Yellow Water Tower track are near UC Davis Health Stadium and require 10-15 minutes of walking to event areas, but are close to Highway 113 for easy exiting. If parked in a Yellow Water Tower Track parking area? Follow the signs to Gates 4 or 5 at UC Davis Health Stadium.

Need mobility assistance? Click here for information on disabled parking as well as drop-off area near UC Davis Health Stadium. 
Share the ride! Roads and parking will be highly impacted during Commencement. If you do drive to campus, plan to carpool and fill those empty seats! 
Or, have a Sustainable Commencement and opt for public transportation.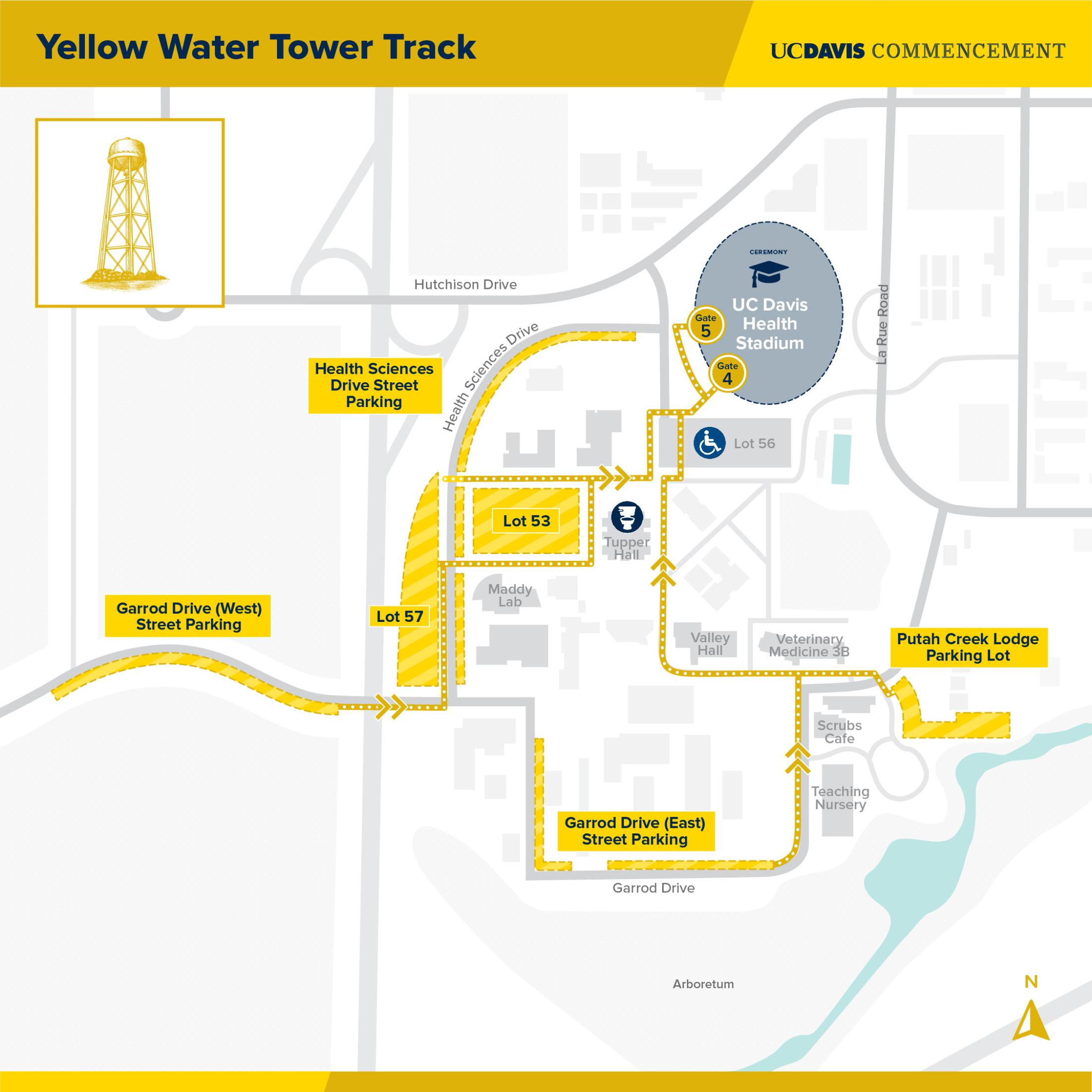 Getting to → UC Davis Health Stadium 
PARKING LOT 53  - 0.2 miles, 4-minute walk
---
HEALTH SCIENCES DRIVE  - 0.3 miles, 5-minute walk
---
PARKING LOT 57  - 0.4 miles, 7-minute walk
---
PUTAH CREEK LODGE PARKING - 0.5 miles, 9-minute walk
---
GARROD DRIVE (West)  - 0.7 miles, 15-minute walk
---
GARROD DRIVE (East)  - 0.8 miles, 17-minute walk